CHAMPIONS OF HOPE - NON-FORMAL EDUCATION PROGRAM
CHAMPIONS OF HOPE – NON-FORMAL EDUCATION PROGRAM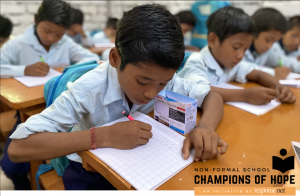 The Champions of Hope – Non-Formal Education Program strives for quality education and to ensure that deprived children and youth receive the opportunity to build their dreams.
We work with partners to ensure that no children are left behind and are too far to receive an education that will help bring out the best in them and enable them to achieve their full potential.
The Champions of Hope – Non-Formal School is inspiring the communities in Bangalore city in Karnataka & Sonapur block in Assam by providing equitable quality learning opportunities to 129 children belonging to the poor socio-economic background. The objective is to help bring them to par with other mainstream children.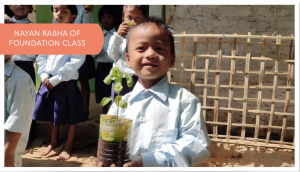 Quality Education CSR implementation.
CORPORATE SOCIAL RESPONSIBILITY CSR IMPLEMENTATION NGO PARTNER AGENCY
Learn more by contacting us: at [email protected] or call us at 9910737524 / 9810007524