Corporate Social Responsibility (CSR), implementation NGO Partner
Learn more by contacting us: at [email protected] or call us at 9910737524 / 9810007524
At Responsenet we believe the right innovations and right partnerships have the ability to create the right lasting impact for radical yet sustainable transformations.
Responsenet collaborates with companies to create social impact through the direct implementation of sustainable CSR projects that aim at the holistic development of individuals and communities at large.
Responsenet is a CSR implementation organization registered as a Section 8 (not-for-profit), working in the domain for the past 12 years on various thematic areas as per the guidelines under Schedule VII, Section 135 of the Companies Act 2013.
We provide end-to-end CSR services such as CSR Policy Formulation & Advisory, Need / Baseline Assessment, Project Conceptualization to field level Project Implementation, Monitoring, Evaluation, and CSR Reporting along with Social Audit and Impact Assessment. We believe in innovation and sustainability and that is an integral part of all our projects catering to business and community needs.
We are a mission-driven organization working towards the socio-economic development of the underprivileged. Through our strategic approach, we cater in diverse thematic areas including Poverty Alleviation, Quality Education, Livelihood Development, Skill Development, Quality Healthcare & Nutrition, Water, Sanitation and Hygiene (WASH), Women Empowerment, Agriculture Development, Disaster Relief & Rehabilitation, Environment Sustainability, among others.
We have touched the lives of millions across India and maximized social return on investment in our partnerships with corporations in various sectors.
Responsenet is currently implementing projects across India; Jammu & Kashmir, Himachal, Uttarakhand, Punjab, Haryana, Rajasthan, Delhi, Uttar Pradesh, Madhya Pradesh, Jharkhand, Gujarat, Bihar, Maharashtra, Telangana, Odisha, Karnataka, Kerala, Tamil Nadu, West Bengal, Andhra Pradesh, Assam, Manipur, and Sikkim.
Contact Us at [email protected] to learn how we can create an impact with your partnership.
Responsenet Development Services provides award-winning impactful Corporate Social Responsibility (CSR) consulting, planning, and implementation across industry sectors for PSUs, Private Sector, and implementation partnerships for CSR across India with over 4000 network partners. We create impact with partners for CSR implementation across India.
The objectives of CSR implementations are to adhere to the Ministry of Corporate Affairs CSR Bill (http://www.mca.gov.in/SearchableActs/Section135.htm) to meet objectives of businesses, especially SMEs to achieve business and strategic objectives through CSR implementations by creating national strategies and implementation in the areas:
Corporate Social Responsibility (CSR) Frameworks for business in India including Results and Tracking Frameworks
Scope and approach for Corporate Social Responsibility (CSR) Programs
Risk Mitigation for Corporate Social Responsibility (CSR)
Baseline and Identification of Geographic areas for Corporate Social Responsibility (CSR)
Needs-based activities and implementation of Corporate Social Responsibility (CSR)
Monitoring & Evaluation including reporting based on the CSR Bill of MCA India
Focussed research for the identification of short-term and long-term objectives of CSR
Advocacy and Communications for CSR
HR and Personnel Training for CSR implementations
Support for Government integration and scaling of CSR Programs
Implementation Partners for CSR Activities due diligence and process support
Third-Party Audit for CSR implementation outputs and outcomes
CSR Reporting support as per Ministry of Corporate Affairs guidelines
Please contact us for helping your CSR Programs as Schedule VII of the companies act 2013 – Ministry of Corporate Affairs under which the following permissible activities:
(i) eradicating hunger, poverty and malnutrition, promoting preventive health care and sanitation, and making available safe drinking water:
(ii) promoting education, including special education and employment enhancing vocation skills, especially among children, women, elderly, and the differently abled, and livelihood enhancement projects;
(iii) promoting gender equality, empowering women, setting up homes and hostels for women and orphans; setting up old age homes, daycare centres, and such other facilities for senior citizens and measures for reducing inequalities faced by socially and economically backward groups;
(iv) ensuring environmental sustainability, ecological balance, protection of flora and fauna, animal welfare, agroforestry, conservation of natural resources, and maintaining the quality of soil, air, and water;
(v) protection of national heritage, art and culture including restoration of buildings and sites of historical importance and works of art; setting up public libraries; promotion and development of traditional and and handicrafts:
(vi) measures for the benefit of armed forces veterans, war widows and their dependents;
(vii) training to promote rural sports, nationally recognized sports, paralympic sports and Olympic sports;
(viii) contribution to the Prime Minister's National Relief Fund or any other fund set up by the Central Government for socio-economic development and relief and welfare of the Scheduled Castes, the Scheduled Tribes, other backward classes, minorities and women;
(ix) contributions or funds provided to technology incubators located within academic institutions which are approved by the Central Government
(x) rural development projects.
Responsenet Development services has worked with over 230 companies across India and across industries for carry out CSR activities. Having a strong grass root network and implementation experience of over 9 years Respondent has impacted millions through its integrated development approach for CSR promoting. Contact Us at [email protected] to learn how we can create impact with your partnership.
About the Sustainable Development Goals and opportunities for SDG integration for CSR programs in India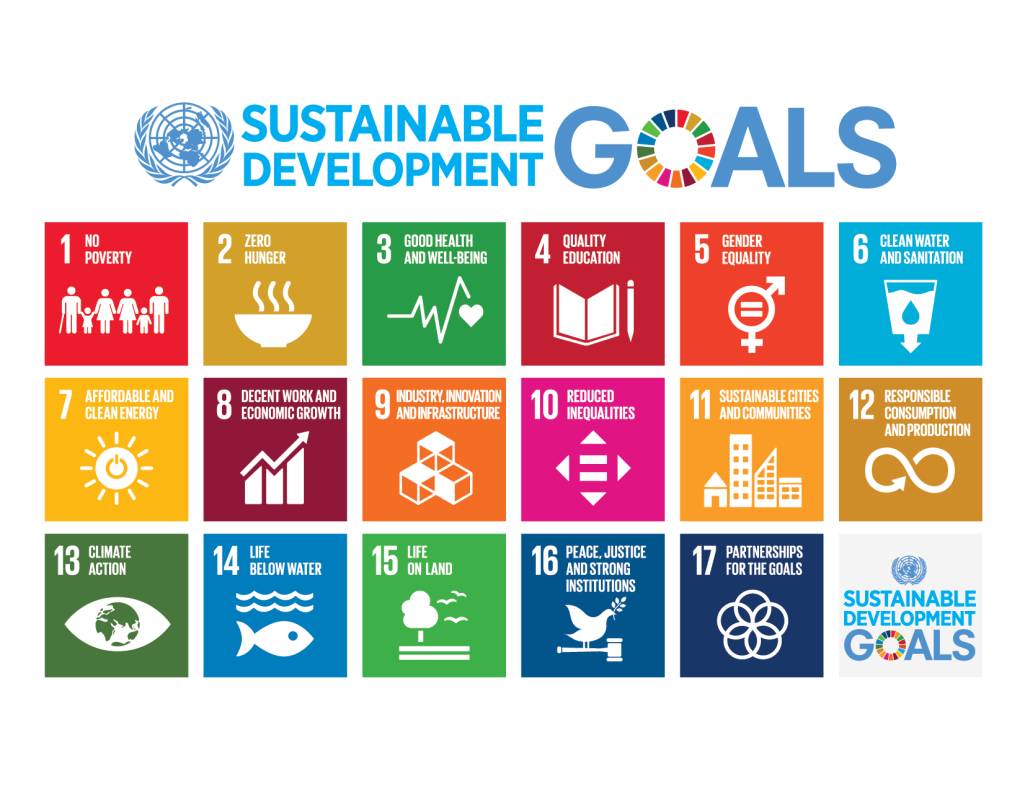 Digital Education – Computer Labs, Smart Classes, e-Library, etc.
STEM Education – Labs & Provision of Teachers
Training of Teachers – Teaching Skills + Pedagogical Theory + Professional Skills
Bridge Education & Remedial Sessions – Catering to weak students
Sports for Development – Playgrounds, Sports Equipment, Coaches, Linkages at District & State Level
School Infrastructure Development – Construction / Renovation of school building, furniture & fixtures, provisions of dustbins, RO system & cooler, construction / renovation of toilet complex, installation of incinerators & dispensers in girls toilet etc.
Solar Panels & Awareness of Renewable Energy
Waste Management
School Management Committee & Parent Teacher Association
Counseling Sessions with Parents – to encourage them to send their children to schools (reduce drop-outs & increase attendance)
Inter School and Intra School Competitions – talent hunt (music, sports, dance, etc.)
Adolescent Health, Sanitation, Menstrual Hygiene, Good Touch-Bad Touch, Career Counselling, Personality Development, etc.
Water Sanitation Hygiene WASH
Safe Drinking Water – RO System & Cooler in schools and Water ATM in community
Awareness & Sensitization Sessions –students and community
Household Toilets, Community & School Toilet Complexes
Operations & Maintenance of Toilets
Sustainability Model – Social Entrepreneurs
IEC Dissemination – pre and post-triggering activities
Hand washing, flushing, cleanliness, menstrual hygiene, etc.
Swacchata Doots – representatives from the community
Cleanliness Drives, Dustbins, and linkages with the local municipal corporation
Waste Management, Soak Pits, Septic Tanks, etc.
Womens Empowerment
Skill Enhancement – Self-Help Group (SHG) Model
Community Engagement & Market Mapping
Women Mobilization & Awareness
Trade Mapping (as per geography) – broom, tailoring, embroidery, dona pattal, bag, artificial jewelry, sanitary pad, toys, etc.
Formation of SHG
Training – equipped SHG center, trainers, raw materials, etc.
Literacy classes – orientation on financial and social security issues
Life skill education sessions – health & hygiene, child education, etc.
Bank Linkages – saving habits, bookkeeping, MIS, bank accounts, business operations & management
Exposure Visits & Counselling
Market Linkages – initial work orders, capital / raw material support, linkages at local & main markets
SHG Federation & Microenterprises Development
Skill Development
Skill Enhancement – Vocational Training
Community Engagement & Industry Mapping
Youth Mobilization & Awareness
Trade Mapping (as per geography) – electrical, IT/ITES, plumbing, construction, BFSI, hospitality, housekeeping, engineering, logistics, BPO, etc.
Counseling, Screening & Enrolment
Training – equipped skill development center, trainers, tools & equipment, etc.
Exposure Visits, Guest lectures, etc.
Live projects and on-the-job training
Assessment & Certification – recognized institution i.e. NSDC, Sector Skill Council,
Placement and Entrepreneurship Development
Post Placement Tracking
Health Care
Mobile Health Unit
Health Camps – General, Specialized – Gynecologist, Pediatric, Dental, Eye care, etc. (as per disease trend)
Free Medicines & Inventory Management
Training of Health Workers – ASHA & AWW
Preventive, Curative, Diagnostic, and Referrals
Renovation of Anganwadi Centre / Primary Health Centre (PHC) / Local Dispensary / Hospitals / CHC etc.
Medical equipment & machines to PHC, CHC, etc.
Technology Integration – training of frontline workers, MIS, alerts, etc.
Health Committee, Matru Shishu Samiti (mother & child)
IEC Dissemination & Awareness
Adolescent Health, Nutrition, Menstrual Hygiene, etc.
Kitchen Garden, organic food, etc.
Health and Nutrition
Feeding
Health Checkups at the community or school level
Immunization
Deworming
Fortified foods
Food supplementation
Iron & folic acid
Antenatal Checkups
Institutional Delivery
Growth Monitoring
Complementary Feeding
Anemia
Breastfeeding
ROI Maps
Supply chain mgmt. to reduce food wastage
IEC in line with Poshan Abhiyaan
Healthcare infrastructure and services
Healthcare operations and services