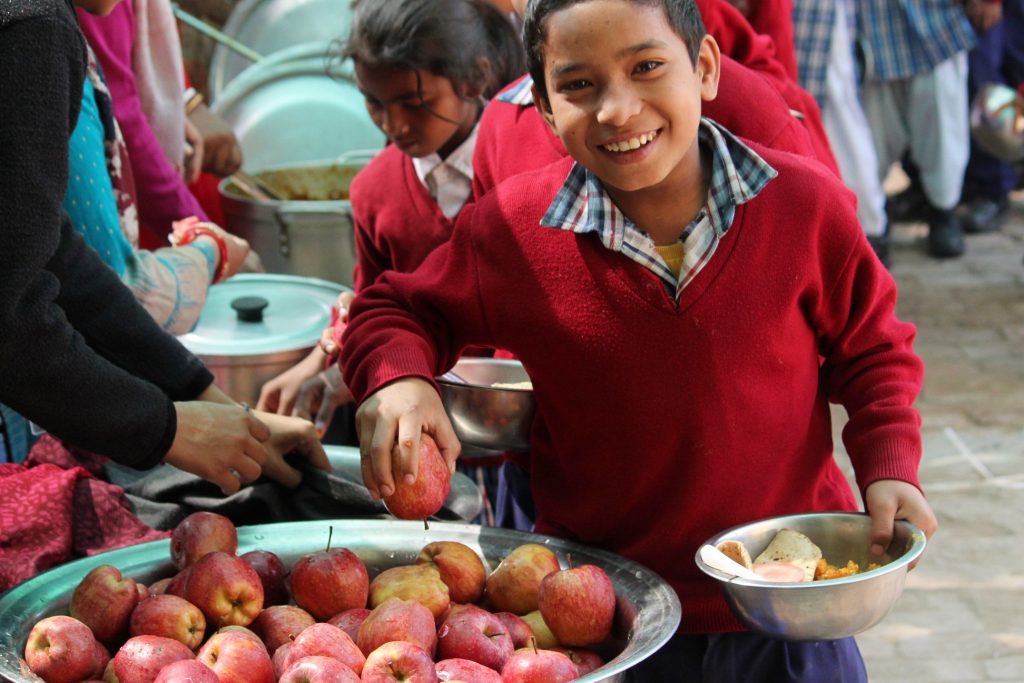 Food & Nutrition
Quick Facts:
Millions of people across India are experiencing malnutrition which affects their ability to live productive lives.
Responsenet's Food and Nutrition program is a cost-effective strategy to address various health problems faced by disadvantaged children and communities, through nutrition and health services such as deworming, fortified foods and complementary feeding among others. These interventions are simple, safe and effective focusing on the special needs of the community, thereby helping them enhance their overall health.
Delhi Foodbanking–one of the flagship programs of Responsenet–is a nationwide hunger-relief initiative, working every day towards providing healthy meals to vulnerable children in non-formal schools, shelter homes and disaster-affected areas.
At present, the Foodbank is feeding over 17,000 children daily, across 13 states of India and has shown significant improvement in their health, nutritional levels and learning ability to succeed in life.
Partners, donors, staff and volunteers all play an important role in our efforts to meet the Sustainable Development Goal (SDG) of Zero Hunger in India.