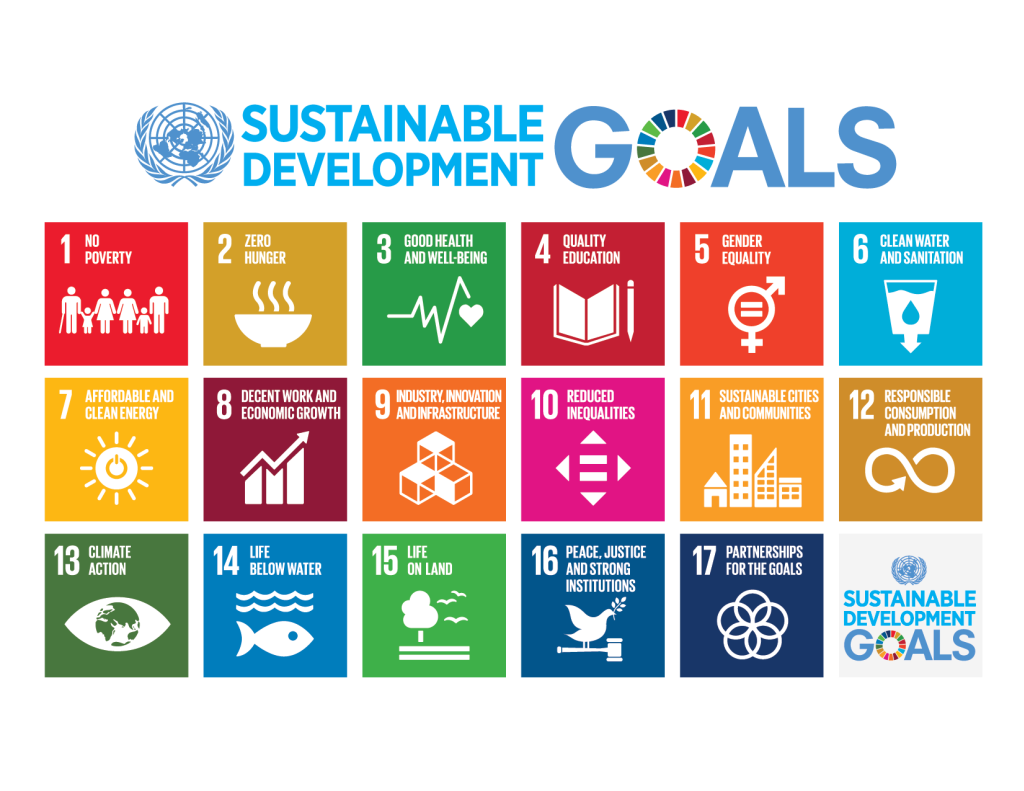 Corporate Social Responsibility CSR Implementation NGO Partner Agency
At Responsenet we believe the right innovations and right partnerships have the ability to create the right lasting impact for radical yet sustainable transformations.
Responsenet collaborates with companies to create social impact through direct implementation of sustainable CSR projects that aim at holistic development of individuals and communities at large.
Responsenet is a CSR implementation agency registered as a Section 8 (not-for-profit), working in the domain for the past 12 years on various thematic areas as per the guidelines under Schedule VII, Section 135 of the Companies Act 2013.
We provide end-to-end CSR services such as CSR Policy Formulation & Advisory, Need / Baseline Assessment, Project Conceptualization to field level Project Implementation, Monitoring, Evaluation and CSR Reporting along with Social Audit and Impact Assessment. We believe in innovation and sustainability and that is an integral part of all our projects catering to business and community needs.
We are a mission-driven organization working towards socio-economic development of the underprivileged. Through our strategic approach, we cater in diverse thematic areas including Poverty Alleviation, Quality Education, Livelihood Development, Skill Development, Quality Healthcare & Nutrition, Water, Sanitation and Hygiene (WASH), Women Empowerment, Agriculture Development, Disaster Relief & Rehabilitation, Environment Sustainability, among others.
We have touched the lives of millions across India and maximized social return on investment in our partnerships with corporations in various sectors.
Responsenet is currently implementing projects across India as a CSR implementation NGO/Agency; Jammu & Kashmir , Himachal, Uttarakhand, Punjab, Haryana, Rajasthan, Delhi, Uttar Pradesh, Madhya Pradesh, Jharkhand, Gujarat, Bihar, Maharashtra, Telangana, Odisha, Karnataka, Kerala, Tamil Nadu, West Bengal, Andhra Pradesh, Assam, Manipur, and Sikkim.
Contact Us at [email protected] to learn how we can create an impact with your partnership.
Call us now to talk: 91-9811342299 | 9810007524 | 9910737524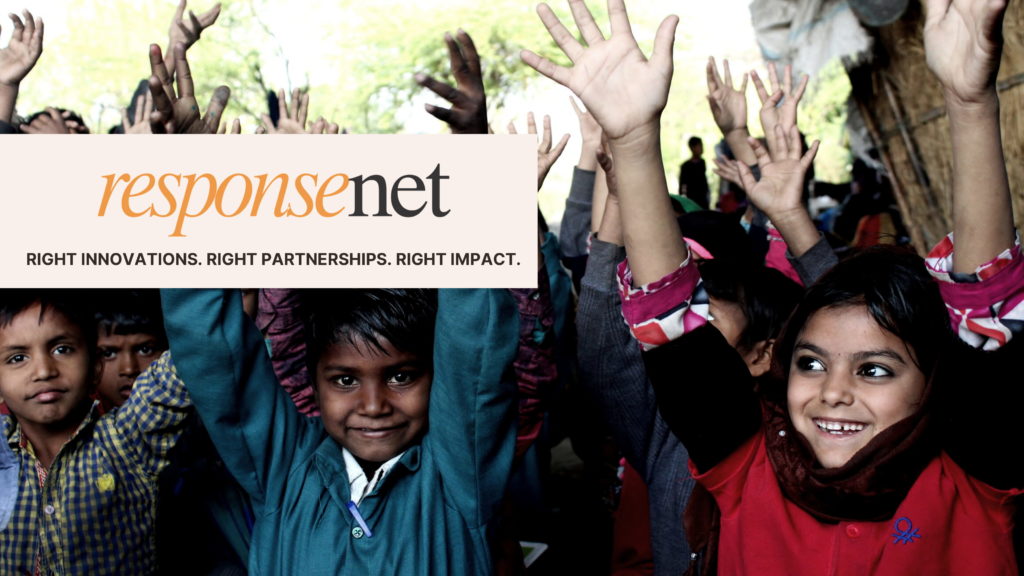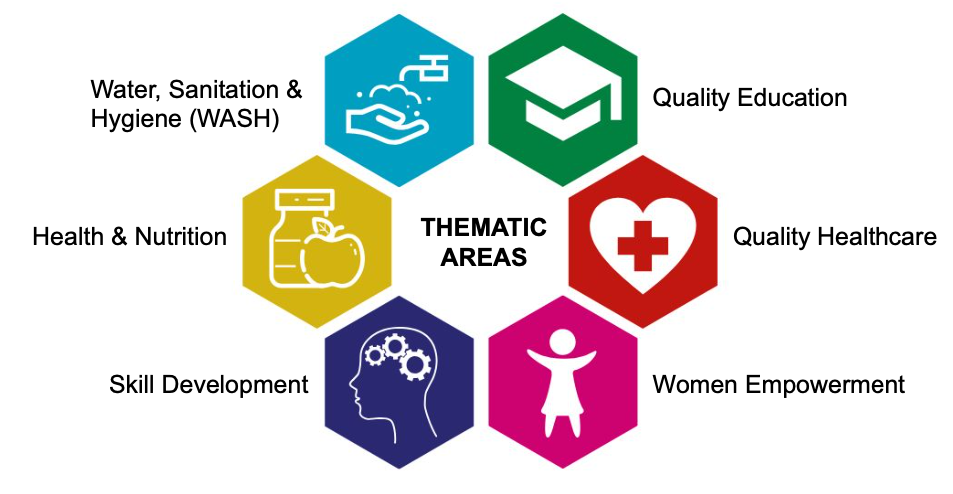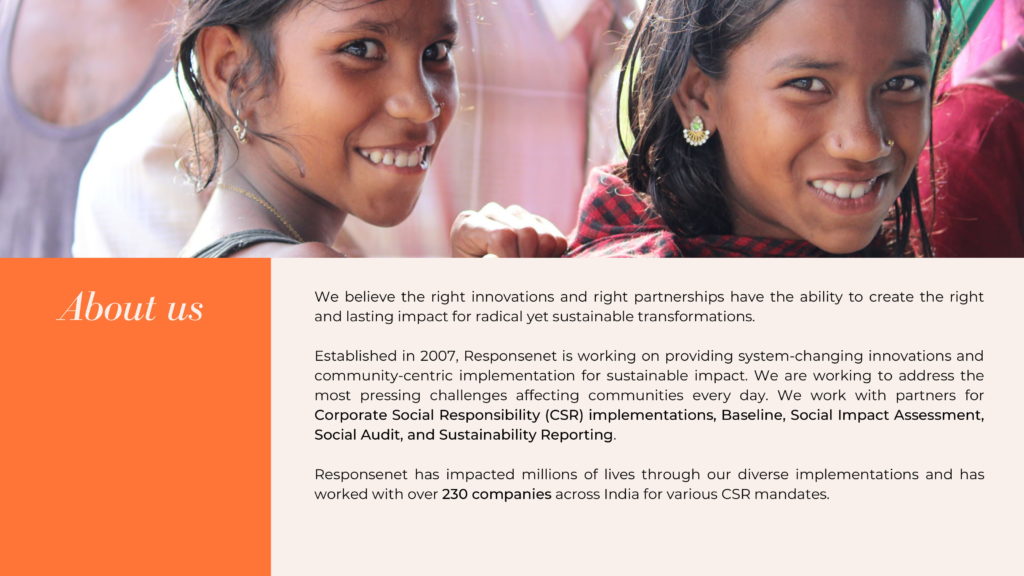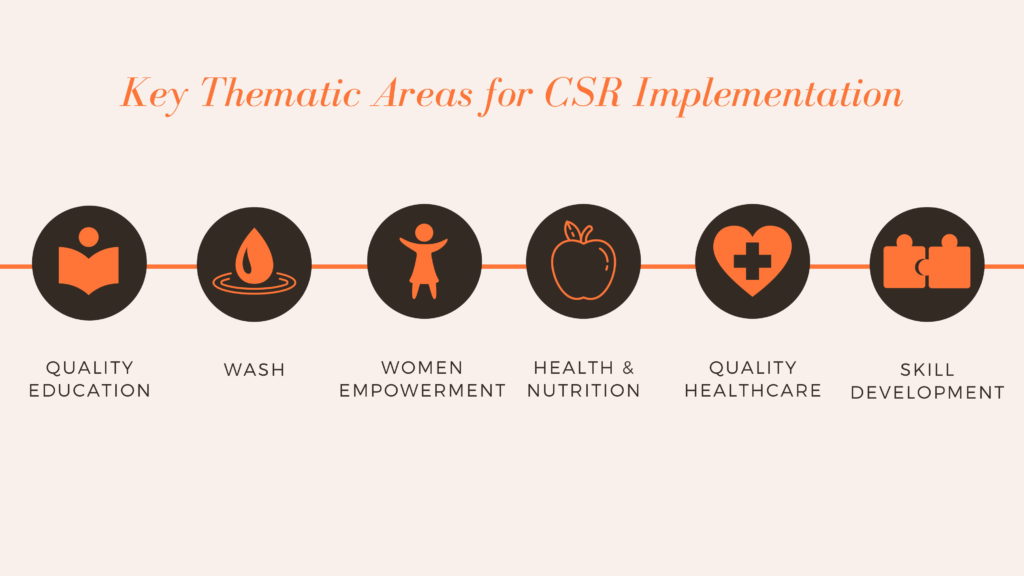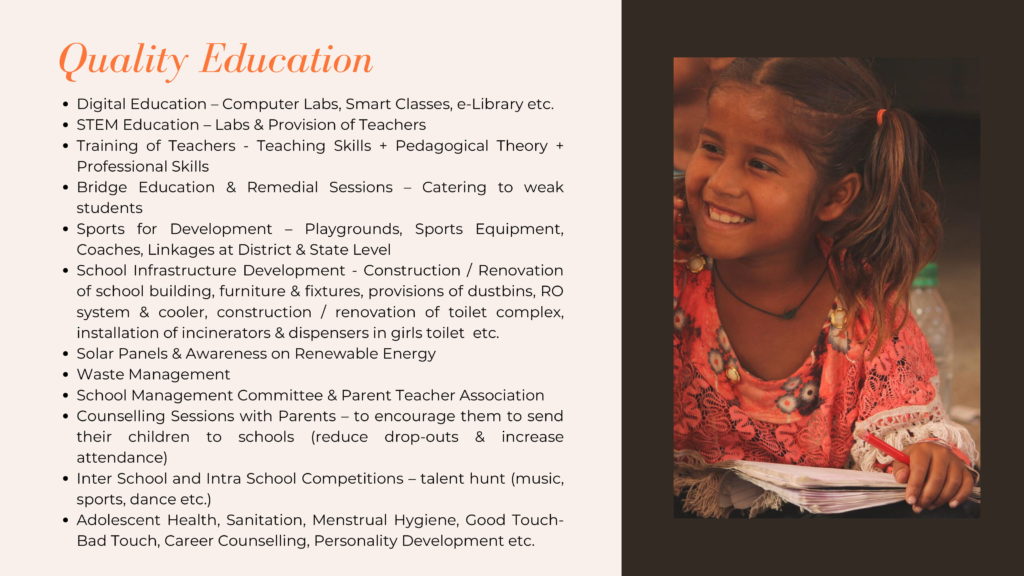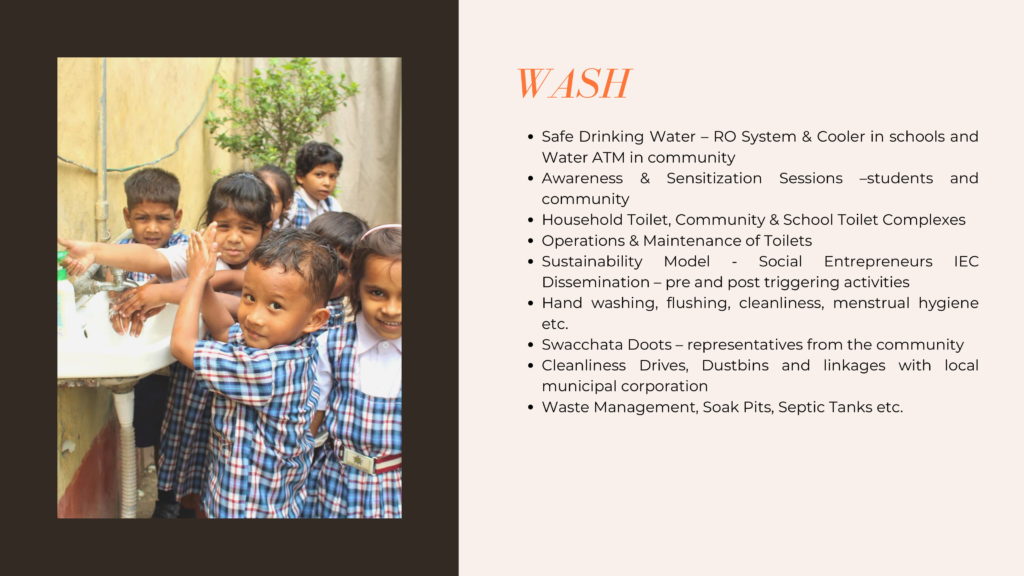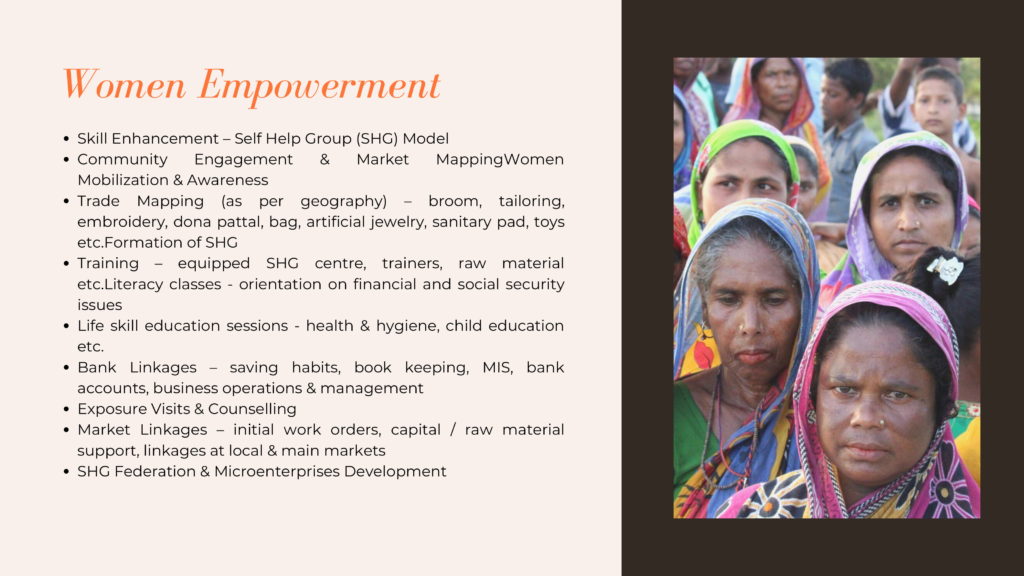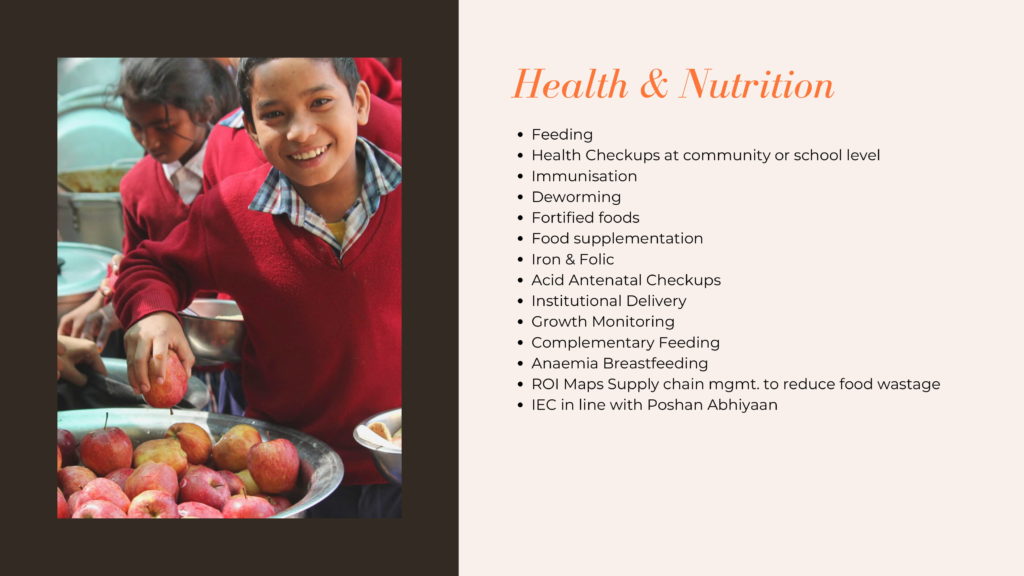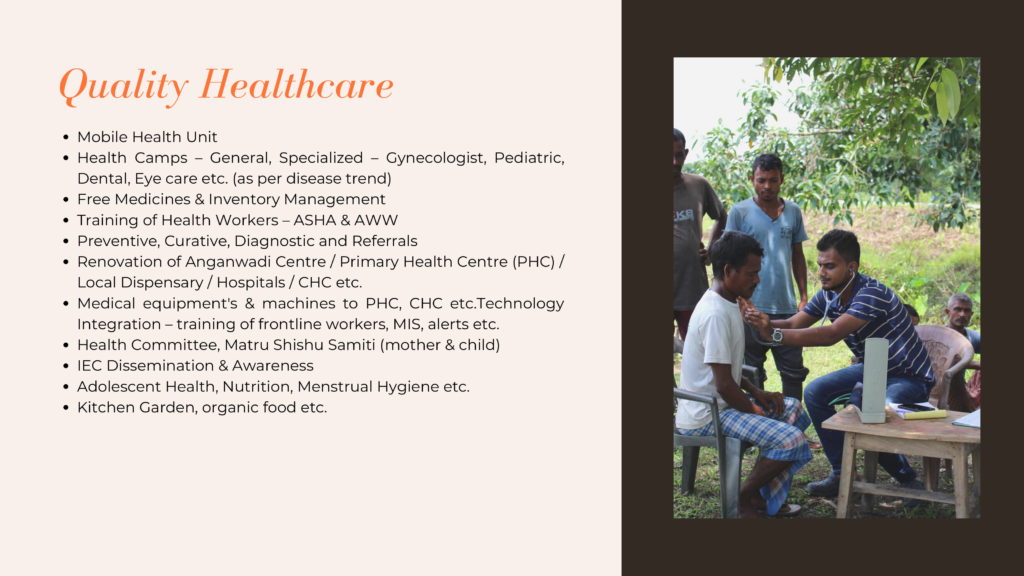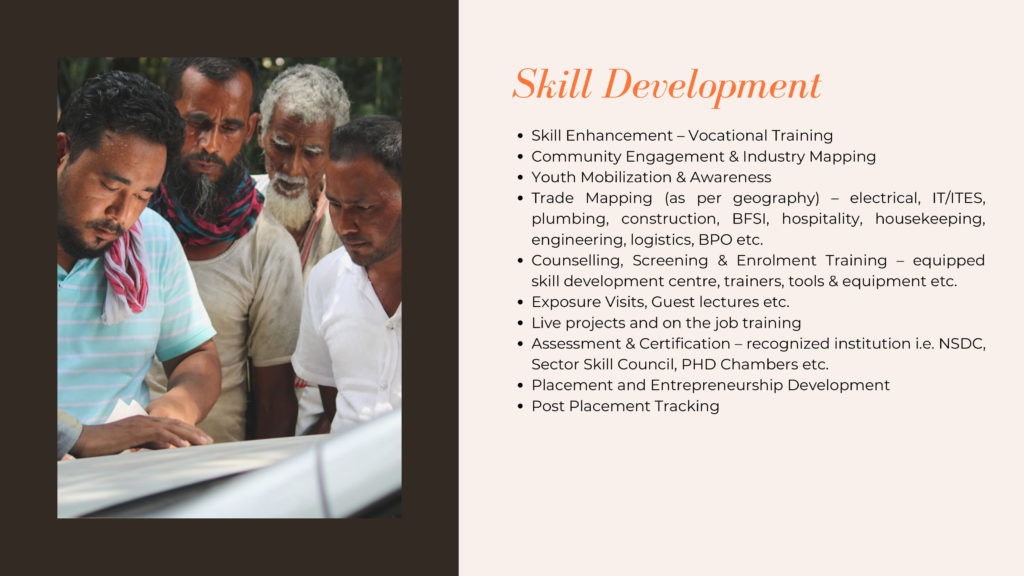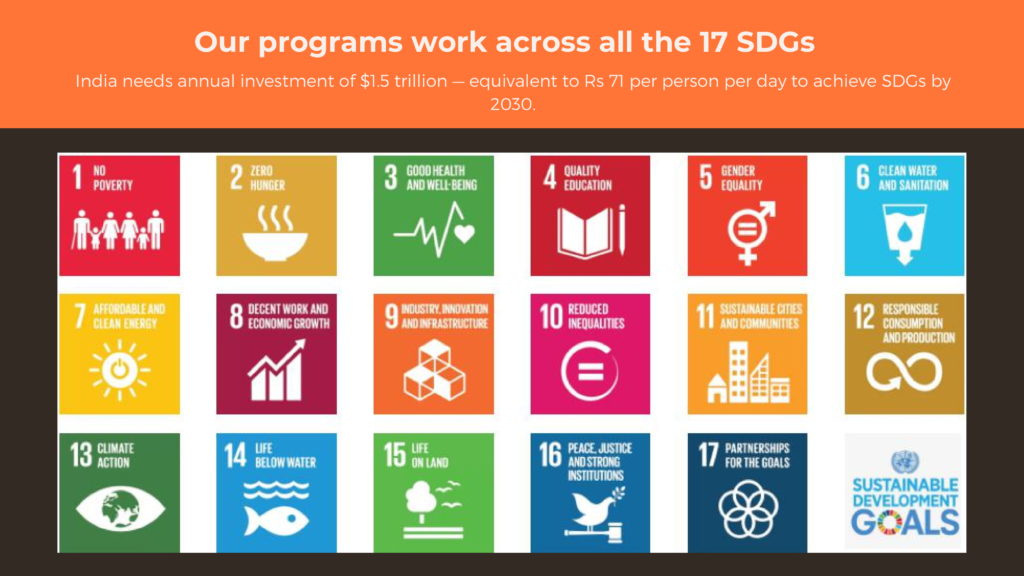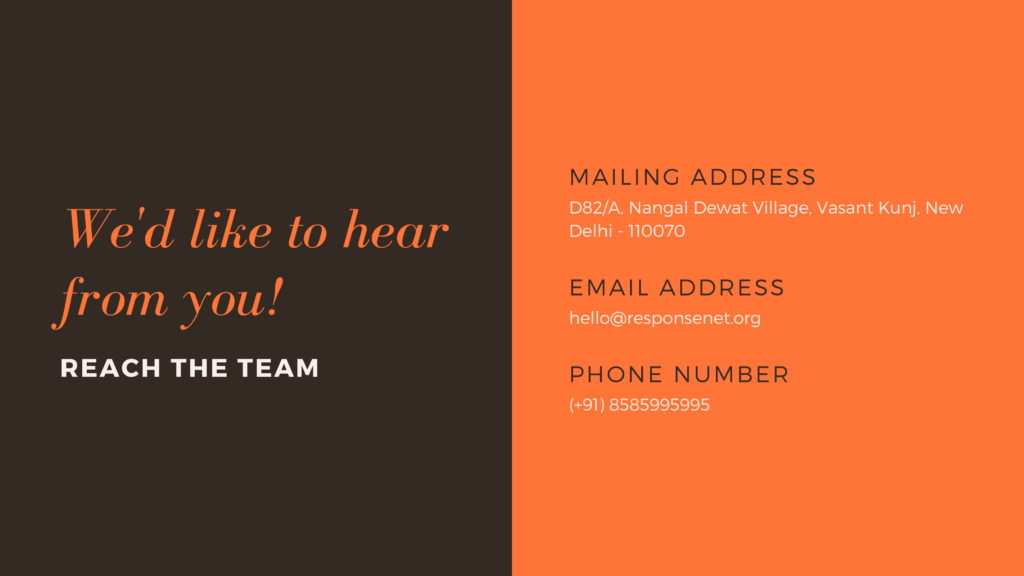 About the Sustainable Development Goals and opportunities for SDG integration for CSR programs in India

The Sustainable Development Goals (SDGs) are a set of global goals that meet some of the most pressing challenges facing our world today. These 17 Goals are inspired by the Millennium Development Goals (MDGs), while including new areas such as climate change, economic inequality, innovation, sustainable consumption, peace and justice, among other priorities. All Goals are interconnected, which means success in one results in success for others. For instance, achieving better health helps eradicate poverty and helps economies prosper. In other words, this is the greatest chance to leave a better world for future generations by 2030 for the world and India.
The Background
The SDGs were formed at the UN Conference on Sustainable Development in Rio de Janeiro in 2012. These goals replace the MDGs of 2000 that aimed to tackle extreme poverty and hunger, prevent deadly diseases, and expand primary education to all children, among other development priorities.The MDGs drove progress in several important areas, especially in combating HIV/AIDS and other treatable diseases such as malaria and tuberculosis.The successes of MDGs provided valuable lessons to begin work on the new goals and build a more sustainable, safer, and prosperous planet for all humanity.

India played a significant role in the formulation of SDGs and much of the country's National Development Agenda is reflected in the SDGs. That is why, the success of SDGs globally largely depends on the success of SDGs in India.

Responsenet

Responsenet is uniquely placed to help implement the SDGs through our ongoing work across India. Our strategic plan focuses on key areas including hunger relief, poverty alleviation, education, and disaster management. Responsenet integrates the SDGs into our local and national plans and programmes and supports for Corporate Social Responsibility (CSR) implementations for the Sustainable Development Goals (SDG) in India.

Our performance history working across multiple goals provides us with a valuable experience and proven expertise to ensure we reach the targets set out in the SDGs by 2030. However, we cannot do this by ourselves. Needless to say, achieving the SDGs requires the partnership of private sector, governments, citizens and beyond in order to improve life for our future generations.
Download – Aspirational Districts – Unlocking Potentials
Download – DEEP DIVE – Insights from Champions of Change The Aspirational Districts Dashboard
Download – Transformation of Aspirational Districts – Primer – A New India 2022
Download – Transformation of Aspirational Districts – Primer – A New India 2022 – Hindi
Download – Aspirational Districts Baseline Ranking, March 2018
SDG India Index - Baseline Report 2018

Download the SDG India Index - Baseline Report 2018
 
SDG India Dashboard

'School Education Quality Index' (SEQI)
Composite Water Management Index
List of Aspirational Districts
ANDHRA PRADESH
VISAKHAPATANAM
BIHAR
AURANAGABAD
BIHAR
GAYA
BIHAR
NAWADA
BIHAR
MUZAFFARPUR
BIHAR
BANKA
BIHAR
JAMUI
CHHATTISGARH
RAJNANDAGON
CHHATTISGARH
KANKER
CHHATTISGARH
BASTAR
CHHATTISGARH
DANTEWADA
CHHATTISGARH
BIJAPUR
CHHATTISGARH
NARAYANPUR
CHHATTISGARH
SUKMA
CHHATTISGARH
KONDAGAON
JHARKHAND
RANCHI
JHARKHAND
LOHARDAGA
JHARKHAND
GUMLA
JHARKHAND
SIMDEGA
JHARKHAND
PALAMU
JHARKHAND
LATEHAR
JHARKHAND
GARHWA
JHARKHAND
WEST SINGHBHUM
JHARKHAND
PURBI SINGHBHUM
JHARKHAND
DUMKA
JHARKHAND
HAZARIBAG
JHARKHAND
CHATRA
JHARKHAND
GIRIDIH
JHARKHAND
BOKARO
JHARKHAND
RAMGARH
JHARKHAND
KHUNTI
MAHARASHTRA
GADCHIROLI
ODISHA
KORAPUT
ODISHA
MALKANGIRI
TELANGANA
KHAMMAM
State
District Name
ASSAM
DHUBRI
ASSAM
GOALPARA
ASSAM
BARPETA
ASSAM
DARRANG
ASSAM
BAKSA
BIHAR
SITAMARHI
BIHAR
BEGUSARAI
BIHAR
KATIHAR
BIHAR
ARARIA
BIHAR
SHEIKHPURA
JHARKHAND
SAHEBGANJ
JHARKHAND
PAKUR
MADHYA PRADESH
DAMOH
MADHYA PRADESH
KHANDWA
MADHYA PRADESH
VIDISHA
MADHYA PRADESH
BARWANI
MADHYA PRADESH
SINGRAULI
MAHARASHTRA
NANDURBAR
ODISHA
BOLANGIR
ODISHA
KALAHANDI
ODISHA
RAYAGADA
RAJASTHAN
JAISALMER
UTTAR PRADESH
BAHRAICH
UTTAR PRADESH
SONBHADRA
UTTAR PRADESH
BALRAMPUR
UTTAR PRADESH
SHRAVASTI
UTTAR PRADESH
CHITRAKOOT
WEST BENGAL
BIRBHUM
WEST BENGAL
MALDAH
WEST BENGAL
MURSHIDABAD
State
District Name
ANDHRA PRADESH
VIZIANAGARAM
ANDHRA PRADESH
CUDDAPAH
ARUNACHAL PRADESH
NAMSAI
ASSAM
HAILAKANDI
ASSAM
UDALGURI
BIHAR
PURNIA
BIHAR
KHAGARIA
CHHATTISGARH
KORBA
CHHATTISGARH
MAHASAMUND
GUJARAT
DAHOD
GUJARAT
NARMADA
HARYANA
MEWAT
HIMACHAL PRADESH
CHAMBA
JAMMU AND KASHMIR
KUPWARA
JAMMU AND KASHMIR
BARAMULLA
JHARKHAND
GODDA
KARNATAKA
RAICHUR
KARNATAKA
YADGIR
KERALA
WAYANAD
MADHYA PRADESH
GUNA
MADHYA PRADESH
CHHATARPUR
MADHYA PRADESH
RAJGARH
MAHARASHTRA
OSMANABAD
MAHARASHTRA
WASHIM
MANIPUR
CHANDEL
MEGHALAYA
RI BHOI
MIZORAM
MAMIT
NAGALAND
KIPHIRE
ODISHA
DHENKANAL
ODISHA
KANDHAMAL
ODISHA
GAJAPATI
ODISHA
NUAPADA
ODISHA
NABARANGAPUR
PUNJAB
FIROZEPUR
PUNJAB
MOGA
RAJASTHAN
DHOLPUR
RAJASTHAN
KAROULI
RAJASTHAN
SIROHI
RAJASTHAN
BARAN
SIKKIM
WEST DISTRICT
TAMIL NADU
VIRUDHUNAGAR
TAMIL NADU
RAMANATHAPURAM
TELANGANA
JAYASHANKAR BHOOPALPALLI
TELANGANA
KOMARAM BHEEM ASIFABAD
TRIPURA
DHALAI
UTTAR PRADESH
FATEHPUR
UTTAR PRADESH
SIDDHARTH NAGAR
UTTAR PRADESH
CHANDAULI
UTTARAKHAND
HARIDWAR
UTTARAKHAND
UDAM SINGH NAGAR
WEST BENGAL
NADIA
WEST BENGAL
DINAJPUR DAKSHIN