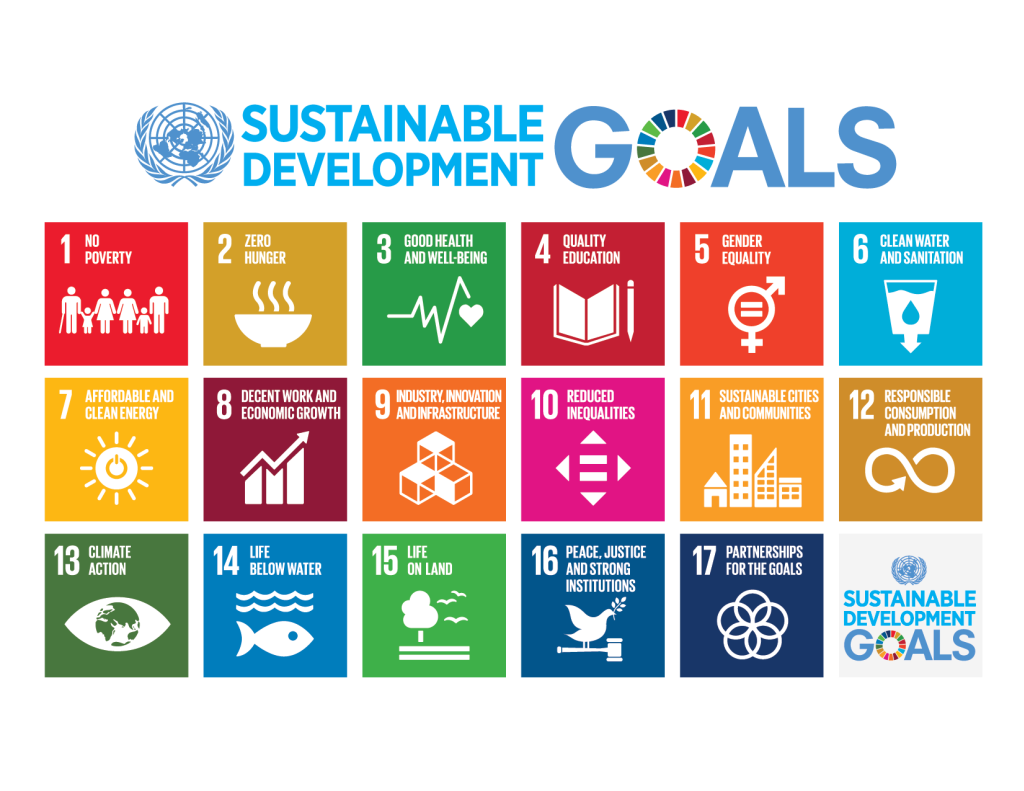 Corporate Social Responsibility CSR Implementation NGO Partner Agency
Learn more by contacting us: at [email protected] or call us at 9910737524 / 9810007524
At Responsenet we believe the right innovations and right partnerships have the ability to create the right lasting impact for radical yet sustainable transformations.
Responsenet collaborates with companies to create social impact through direct implementation of sustainable CSR projects that aim at the holistic development of individuals and communities at large.
Responsenet is a CSR implementation agency registered as a Section 8 (not-for-profit), working in the domain for the past 12 years on various thematic areas as per the guidelines under Schedule VII, Section 135 of the Companies Act 2013.
We provide end-to-end CSR services such as CSR Policy Formulation & Advisory, Need / Baseline Assessment, Project Conceptualization to field level Project Implementation, Monitoring, Evaluation, and CSR Reporting along with Social Audit and Impact Assessment. We believe in innovation and sustainability and that is an integral part of all our projects catering to business and community needs.
We are a mission-driven organization working towards the socio-economic development of the underprivileged. Through our strategic approach, we cater to diverse thematic areas including Poverty Alleviation, Quality Education, Livelihood Development, Skill Development, Quality Healthcare & Nutrition, Water, Sanitation and Hygiene (WASH), Women Empowerment, Agriculture Development, Disaster Relief & Rehabilitation, Environment Sustainability, among others.
We have touched the lives of millions across India and maximized social return on investment in our partnerships with corporations in various sectors.
Responsenet is currently implementing projects across India as a CSR implementation NGO/Agency; Jammu & Kashmir, Himachal, Uttarakhand, Punjab, Haryana, Rajasthan, Delhi, Uttar Pradesh, Madhya Pradesh, Jharkhand, Gujarat, Bihar, Maharashtra, Telangana, Odisha, Karnataka, Kerala, Tamil Nadu, West Bengal, Andhra Pradesh, Assam, Manipur, and Sikkim.
Contact Us at [email protected] to learn how we can create an impact with your partnership.
Call us now to talk: | 9810007524 | 9910737524
All about the Corporate Social Responsibility

Finding its roots in the amendment of the Companies Act, 2013, CSR has been an instrumental tool for the betterment of society. The continuing commitments by business organizations to inculcate environmental and societal considerations into their business operations broadly define what CSR is. The ideological principle working behind this is that of "give and take" i.e., giving back to the environment and society in a sustainable manner.
Being an evolving phenomenon, as per the needs of society, it has a wide ambit. These CSR activities also function as an indicator of how far advanced a company is with sustainability. Pursuant to the trend of globalization, to compete effectively in the market, companies have to clearly lay out their business practices with a sound focus on public interest. Hence, the companies are expected to follow a triple-bottom-line approach i.e., focusing as much on social and environmental concerns as they do on profits.

Genesis
What started off as a philanthropic venture was transformed into a mandatory practice with the coming of the Companies Act, 2013. The amendment to this act made India the first country to give statutory backing to CSR activities. As a part of businesses' strategic management, a certain part of their average net profit goes to such activities. The inclusion of CSR is also an endeavour by the Government of India to engage in the national growth agenda following are the details for the CSR activities in India:
Companies that qualify for CSR under the Companies Act, 2013
A company satisfying any of the following criteria during the immediately preceding financial year is required to comply with CSR provisions specified under Section 135(1) of the Companies Act, 2013 Rules, 2014 made thereunder:

The net worth of rupees five hundred crores or more, or

turnover of rupees one thousand crores or more, or

net profit of rupees five crores or more

Every company including its holding or subsidiary, and a foreign company defined under clause (42) of Section 2 of the Act having its branch office or project office in India which fulfills the criteria shall also comply with the provisions of Section 135 of the Act.

Furthermore, according to the

Companies (Amendment) Act, 2019

, CSR applies to organizations before completing 3 years. As per the legislation, companies falling within the CSR threshold must spend at least 2% of their average net profits every financial year.
Every company having a net worth of ₹500 crores or more

Turnover of ₹1000 crore or more

Net profit of ₹5 crores or more, immediately preceding the financial year shall constitute a separate CSR committee. However where the amount to be spent for CSR activities does not exceed Rs 50 lakhs, there is no requirement for the constitution of a CSR committee, the function of such a committee can be done by the board of the company.
Constitution of CSR Committee
Every company to which CSR criteria are applicable shall constitute a Corporate Social Responsibility of the Board (i.e. CSR Committee).

Minimum 3 or more directors must form a CSR Committee.

Among those 3 directors, at least 1 director must be an independent director.

An unlisted public company or a private company shall have its CSR Committee without any independent director if an independent director is not required.

In the case of a foreign company, the CSR Committee shall comprise of at least 2 persons of which one person shall be a person resident in India authorized to accept on behalf of the foreign company – the services of notices and other documents. Also, the other person shall be nominated by the foreign company.
Functions of the CSR Committee
Formulate and recommend the CSR policy to the Board

Recommend the amount of expenditure to be incurred on CSR activities;

Monitor the CSR policy of the company from time to time; and

Formulate and recommend to the Board, an annual action plan in pursuance of its CSR policy, which shall include the items as mentioned in rule 5(2) of the Companies (CSR Policy) Rules, 2014.
Disclosure requirements for the companies conducting CSR activities
It is mandatory for companies to disclose in their board report, an annual report on CSR. The report of the board of directors attached to the financial statement of the companies would also need to include an annual report on the CSR activities of the company in the format specified below:

a brief outline of the company's CSR policy

the composition of the CSR committee

average net profit of the company for the last 3 financial years

prescribe CSR expenditures

details of CSR spending during the financial year
eradicating extreme hunger and poverty;

promotion of education;

promoting gender equality and empowering women;

reducing child mortality and improving maternal health;

combating human immunodeficiency virus, acquired immune deficiency syndrome, malaria, and other diseases;

ensuring environmental sustainability;

employment enhancing vocational skills;

social business projects;

contribution to the

Prime Minister's National Relief Fund (PMNRF)

,

PM CARES Fund

any other fund set up by the Central Government or the State Governments for socio-economic development and relief and funds for the welfare of the Scheduled Castes, the Scheduled Tribes, other backward classes, minorities and women; and
What is an implementing agency?
Although not defined anywhere under the CSR regime, the criteria for it is mentioned in Rule 4 (1) of the CSR Policy Rules, 2014 which provides the eligible entities which can act as implementing agency for undertaking CSR activities:

Entity established by the company itself or along with any other company – a company established under Section 8 of the Act, or a registered public trust or a registered society, registered under section 12A and 80G of the Income Tax Act, 1961.

Entity established by the Central Government or State Government – a company established under Section 8 of the Act, or a registered trust or a registered society.

Statutory bodies – any entity established under an Act of Parliament or a State legislature.

Other bodies – a company established under Section 8 of the Act, a registered public trust or a registered society, registered under section 12A and 80G of the

Income Tax Act, 1961

, and having an established track record of at least three years in undertaking similar activities
What are the restrictions under the Act/Rules for the implementing agencies?
All restrictions applicable to the company would apply to the implementing agencies through which CSR activity is carried on. To illustrate, the agency cannot carry on activity that is in the normal course of business of the company [rule 2(1)(d)(i)].
To ensure compliance with the restrictions applicable to the company,:
it is advisable that a detailed agreement is to be drawn up.

the agency should be required to maintain robust documentation as specified in the agreement.
In exercise of the powers conferred by section 48 of the Foreign Contribution (Regulation) Act, 2010 (42 of 2010), the Central Government hereby makes the following rules further to amend the Foreign Contribution (Regulation) Rules, 2011, namely:
Rule

Changes introduced

Impact of changes

#6- Intimation of receiving foreign contributions from relatives

The threshold limit increased to ₹10 lakh

Receipt of foreign contribution from foreign relatives to be intimated in FC-1 if it exceeds ₹10 Lakh (current limit is ₹ 1 Lakh)

The time limit increased to 3 months

Such intimation in FC-1 shall be made within a period of 3 months ( presently 30 days)

#9- Application for obtaining 'registration' or 'prior permission to receive foreign contributions

Time Limit was extended to 45 days [Rule 9(1)(e)]

Filing of Form -6D within 45 days instead of 1FC5 days for FCRA registered entities

Time Limit was extended to 45 days [Rule 9(2)(e)]

Filing of Form FC-6D within 45 days instead of 15 days for entities with prior FCRA permission

#13 (b)- In the event of foreign contribution in excess of ₹1 crore in a year

Omitted

Requirement of Quarterly publication of FC receipts on website dispensed with

#17 A- Intimation of foreign contribution by the recipient: the annual return in FC-6 shall reflect the foreign contribution received in the exclusive bank account and include details in respect of the funds transferred to other bank accounts for utilization

The time limit extended to 45 days

The time limit for filing Forms FC-6A to FC-6E increased to 45 days from 15 days

#20- Revision

Form for application for revision of orders

Instead of being made on plain paper, it shall be in the prescribed form to be filed electronically.
These are conducted in the identified areas and based on the findings and needs of the project. The field mobilizers reach out to women and adolescent young girls and encourage them to get associated with the initiative as per their interests and skills they would like to enhance to build a livelihood.
This survey is needed because:

It gives a detailed idea of the on-ground situation and specific community-centric needs for better implementation of the programs.

It gives an idea of the specific geographical needs and which type of program will yield maximum results for the community.

It helps to plan the short, medium, and long-term interventions required to yield the maximum gains for the community.

The funds can be utilized in an accurate manner by knowing the exact places of intervention resulting in better social impact.

It ensures the viability of the project.

Social impact assessment

It is used to identify and manage the social impact of certain projects. It is a holistic approach to assessing the impacts associated with plans, policies, projects, and other developments on the stakeholders, beneficiaries, and the community.

The social effects of planned development interventions are measured so that those interventions can be tweaked according to the needs and contingencies of the society, community, or even a locality where the projects are implemented.
Critical stock-taking of any project primarily focuses on the quality of work being executed on all levels.

The basic objective is to ensure accountability in the implementation of the projects.
What role does Responsenet play?
Responsenet has worked with over 230 companies and provides award-winning impactful Corporate Social Responsibility (CSR) implementation, consulting, and planning across industry sectors for PSUs, Private Sector across India.
Responsenet is a CSR implementation organization registered as a Section 8 (not-for-profit), working in the domain for the past 13 years in various thematic areas as per the guidelines under Schedule VII, Section 135 of the Companies Act 2013.
To attain a sustainable and long-term solution to India's challenges, all corporations should aim to enhance the current social situation be it the issue of employment, hunger, poverty, or women's empowerment, etc. Therefore, partnerships between corporations and NGOs become all the more crucial in attaining such social security objectives.
The expertise and strategic thinking that we as an implementing agency provide helps corporations in attaining their targets of CSR and more importantly, the overall welfare of the people. We believe the right innovations and right partnerships have the ability to create the right lasting impact for radical yet sustainable transformations.
We provide end-to-end CSR services like
CSR Policy Formulation & Advisory

Need/Baseline Assessment

Project Conceptualisation

Field level Project Implementation

Monitoring, Evaluation, and CSR Reporting

Social Audit and Impact Assessment
GENERAL FAQS ON CSR

Q- What happens if you don't comply with CSR provisions?
Ans- A corporation will be subject to a minimum fine of Rs 50,000 and a maximum fine of Rs 25 lakh if it violates the rules governing CSR spending, transferring, and using the unspent funds. Additionally, any officer of such a corporation who fails to comply will be subject to a punishment that includes both imprisonments for a time that may not exceed three years and a minimum fine of Rs 50,000 that may not exceed Rs 5 lakh or they can be punished with both.
Q-Can the CSR expenditure be spent on activities beyond Schedule VII? Which activities cannot be counted under CSR expenditure?
Ans- Schedule 7 covers broad themes which should be covered for CSR activities, the MCA expects you to have a broad-minded interpretation of the schedule as it's not possible to cover all activities under one umbrella and a wide range of activities can follow from these themes. However, any activity undertaken should capture the essence of schedule 7. However, According to section 135 of the Act, the following nature of initiatives, programs, or activities are not considered under CSR expenditure.
1) Which primarily benefit the company's employees and their families are not to be regarded 2) One-time activities like marathons, awards, charitable donations, advertisements, TV show sponsorships, etc.
3) Under the Companies Act, costs incurred by businesses to comply with any laws or regulations (such as labor laws, the land acquisition act, etc.)
4) Any financial contribution, whether direct or indirect, to a political party
5) Actions are taken by the firm in the course of its regular operations.
Q- Can activities related to the Covid-19 pandemic be counted under CSR expenditure?
Ans- It has been made clear by the MCA that using CSR funds for COVID-19-related activities counts as CSR expenditure. Additionally, it made it clear that, in accordance with items I and (xii) of Schedule VII, the money might be used for a variety of COVID-19-related activities. However, the business's investment in COVID-19 vaccines for its personnel and their families is not seen as a CSR venture. For larger groups, they can launch vaccination drives, which they can use under their CSR budget for the fiscal year.
Companies doing research and development for new medicines, medical equipment, and vaccines are eligible to do so for the fiscal years 2020 to 2023 as a form of corporate social responsibility (CSR). But these businesses should work with the organizations listed in Schedule VII while doing research and development on COVID-19.
Q- Can the excess CSR spending get adjusted in the CSR expenditure of the succeeding financial years?
Ans- Yes, provided that the requirements of Rule 7(3) of the Companies (CSR Policy) Rules, 2014 are met, surplus CSR spending may be offset against the necessary 2 percent CSR expenditure for the next three fiscal years. However, starting on January 22, 2021, the extra amount spent on CSR activities can be written off. Therefore, no carryover of the excess amount spent in fiscal years prior to FY 2020–21, if any, shall be permitted.
Q- Are CSR provisions applicable to Section 8 Company if they fulfill Section 135 under the Companies act?
Ans- When a business registers as a Non-Profit Organization (NPO), i.e. when it has the intention to use its profits (if any) or other income for promoting the arts, commerce, education, charity, protection of the environment, sports, science, research, social welfare, or religion, the business is referred to as a Section 8 Company. There is no special exemption for section 8 firms with regard to the applicability of section 135 of the Act, section 8 companies are compelled to abide by the CSR provisions.
Q- What does it mean when a surplus arises from CSR activities?
Ans- Surplus is defined as an income obtained by spending money on CSR-related activities, such as revenue from CSR projects, interest income produced by the implementing agency on CSR funds, disposal or sale of goods used in CSR projects, and other sources of income that are similar. The surplus generated by CSR efforts must only be used for CSR initiatives.
Q- Should your company only do CSR activities in local areas?
Ans- According to Section 135(5) of the Act, the business must consider the local communities where it operates preference. It has become more challenging to pinpoint the local region for diverse operations with the development of IT and the growth of new-age firms like process-outsourcing firms, e-commerce industries, and aggregator businesses. Therefore, the Act's mention of giving preference to local areas is merely advisory and not required, and businesses must strike a balance between that preference and national interests.
Q) What are the new FCRA amendments?
Ans- The recent amendments were brought with the rationale to support authentic NGOs that are working for the well-being of society and to increase openness and accountability in the receipt and use of foreign funds. Some of the major provisions are:-
1) Public employees are not allowed to accept foreign contributions, according to this law.
2) As an identification document, all office holders, directors, or key employees of a person receiving foreign donations are required to have an Aadhaar number.
3) FCRA account: In such branches of the State Bank of India, New Delhi, the foreign contribution may be received and designated by the bank as an FCRA account. No funds other than the foreign contribution should be received or deposited in this account.
4) Restriction on utilization of foreign contribution: It gave the government the option to limit the use of unutilized foreign aid. This is possible if the government determines after an investigation that the person in question has broken the FCRA's rules.
5) Administrative Capping: NGOs were formerly permitted to utilize up to 50% of the money for administrative purposes, but the recent amendment limited this usage to 20%.