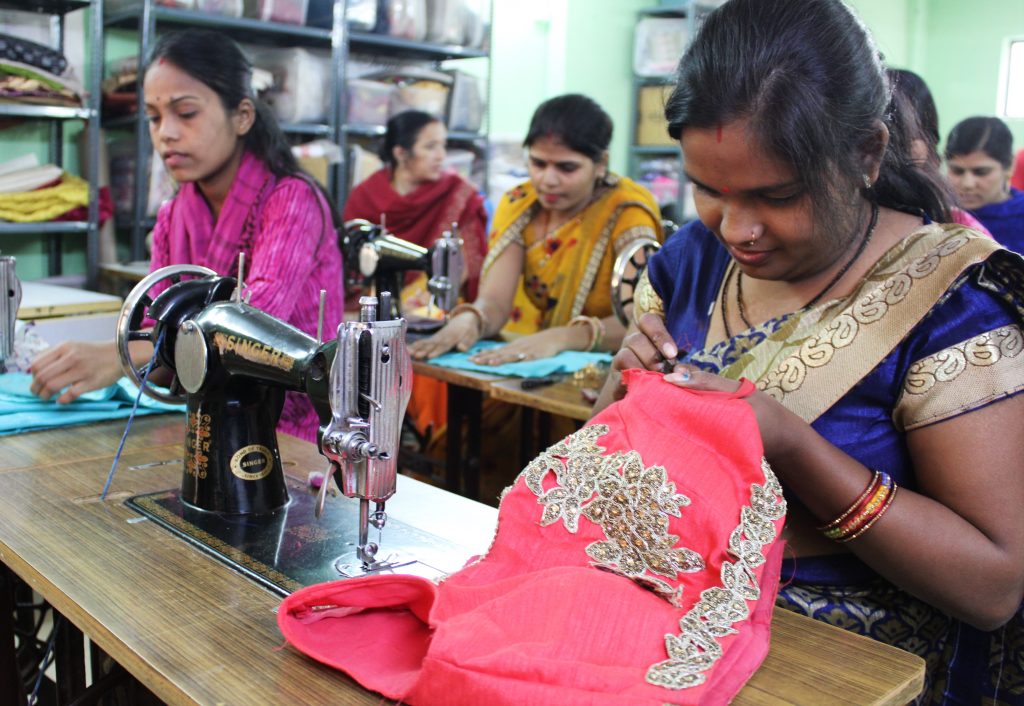 Women Empowerment
CORPORATE SOCIAL RESPONSIBILITY CSR IMPLEMENTATION NGO PARTNER AGENCY
Learn more by contacting us: at [email protected] or call us at 9910737524 / 9810007524
Quick facts:
When women are empowered, healthy and free from violence and discrimination, they build a better future for themselves, their families, communities, and the nation. Investing in women empowerment projects is not only the right thing to do, but it's also the smart thing to do. Women across India still face challenges due to multiple forms of marginalization based on poverty, religion, occupation, location, etc.
That is why, Responsenet's women empowerment programs create a unique opportunity for marginalized women to get the right training, guidance, and technical assistance. It explores various aspects of empowering women, teaching them how to drive their lives forward and assists them in re-claiming their potential through a range of different strategies. Join us for women empowerment and gender equality CSR implementation across India.
From the time the existence of civilization can be marked, women have been deprived of their rights in every sphere. It would be more apt to say that as civilization progressed with the advent of technology, women's freedom ran in an opposite direction shrinking every day by males occupying the public space and females being confined to personal space. What started with the division of labor evolved into a particular structure of society which snatched rights from women to make their own decisions. The recent regime change in Afghanistan and the whole ongoing debate on abortion rights in the U.S.A displays how fragile the state of women's rights is guaranteed in every state.

Niti Aayog, the apex public policy think tank of India releases the SDG India index assessing the state-wise performance of India. SDG 5 which is on gender equality is the worst performing indicator for India with a score of 48. None of the states have attained the achiever status, only UTs of Andaman and Puducherry have front runner status and 18 states & UTs have achieved the performer status. Rest lie in the category of aspirants.
Here are some shocking facts about women which show their dire state in India.

If women are healthy, free from violence, and have a sense of dignity a better future can be built for everyone leading to world progress. Investing in women empowerment projects is not only a task but a duty towards humanity. It is in this context that 'The Champions of Hope – Women Empowerment Skill & Livelihood Development Program' was initiated as a pilot project by Responsenet to provide skill-based training to women belonging to vulnerable communities in Delhi, with the goal of empowering these women and equip them with skills to become self-reliant. To achieve this goal, we have been mobilizing and engaging women in various vocational courses such as Tailoring, Knitting, Paper Mache, and Baking. The training modules of each skill /trade have been designed by experts comprising theoretical and practical training. started as a pilot program in Delhi catering to four locations of Vasant Kunj & Vasant Vihar: a) J.J Bandhu Camp, b) Kishangarh Village, c) Masoodpur Village, and d) Kusumpur Pahari, D Block. The four locations are profiled as urban slum communities where most of the end beneficiaries mostly have migrated from Bihar, Rajasthan, Uttar Pradesh, West Bengal, Tamil Nadu & Andhra Pradesh.

ACHIEVEMENTS OF THE PROGRAMME
• 166 Women & Girls out of 240 enrolled were trained in four trades – Tailoring, Knitting, Bakery & Paper Mache Art.
• 15 Women were given livelihood opportunities through Emoinu Pride, a social enterprise created to promote & market the products made by skilled trainees/artisans. 14 women have started working as cooks in the neighboring colonies after completing their bakery courses. They have been generating income on a monthly basis since October 2021.
• Exposure visits organized in 8 locations to help them build confidence and
understand the market in their relevant trades.
• Tie-up with Costa Coffee & two properties of Hilton for on-job training &
employment. Shortlisted candidates have been referred to both companies
• Tailoring Competition & Livelihood Creation Support was carried out for tailoring trainees and provided the three winners with machinery support to start a small-scale home-based business.
• Meals support is provided every day to the beneficiaries to provide them relief from the burden of arranging their meals ensuring their continuity with the training and keeping them healthy & safe.
• MOnthly ration support was provided to all the trainees during the second wave of COVID-19 and rescued them from the worry of job loss and struggles of arranging basic needs of their families
• Certification of all trainees who have completed the courses were felicitated by Celebrity Chef Sabyasachi Gorai, Hilton officials, Officials from Guyana & Trinidad Embassy, and other supporters.
Visit the Champions of Hope Page for more information on our initiative.