Health Nutrition and Eradicating Hunger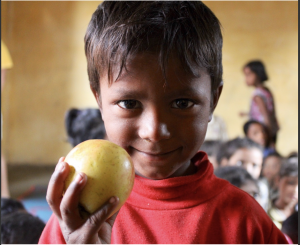 In 2011, RESPONSENE T initiated life saving nutritional meals support program to vulnerable children and is presently supporting over 17000 children across 15 states in India. We also started the first foodbank in India, Delhi FoodBank.
These meals are a long term commitment to the most vulnerable children as it helps meet their daily need for food that gives them fuel to learn, play and grow healthy.
A simple meal a day can help reimagine a better world for them……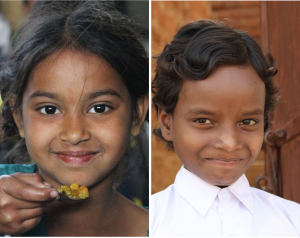 Children like Shahnaz & Zahera are able to get access to the most basic necessity of life i.e. FOOD which is helping them improve their learning capabilities and in the overall holistic development.
Our nutrition program is a national initiative to connect nutritional food with the hungry, in a systematic and efficient process in a realisable way to end the fight against hunger, malnutrition and enable education for a secure future to those in need. With the support of our corporate partners like KFC, AON, SMCC, ONGC, GARTNER, & many others, we are connecting fresh cooked meals with those who need it the most every day.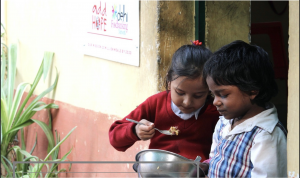 Quality meals are made available to over 17000 children from poor socio economic background on a daily basis.
Improved learning capabilities in children due to sustained nutritional in-take
Improved physical and neurological growth improving the academic performance of the

children

40 % of the qualifying students mainstreamed to local govt. schools.
Number of absenteeism due to health issues reduced by 80% among the children.
Helped Children reached their full potential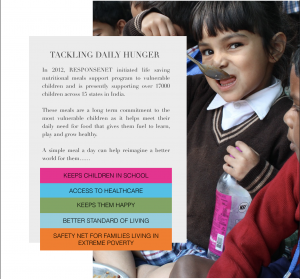 Join us and help create a difference in the lives of young children to help build a stronger foundation for the nation.